EveryGame Poker – The Home of Variety
EveryGame Poker is the home of online Poker rock and freeroll play. We deliver awesome variety and exclusive online EveryGame Poker bonus play.  Our  world-renowned poker cardroom  leads within the online gambling industry.
Get yourself a seat at our poker tables and enjoy the best EveryGame Poker platform online – EVER!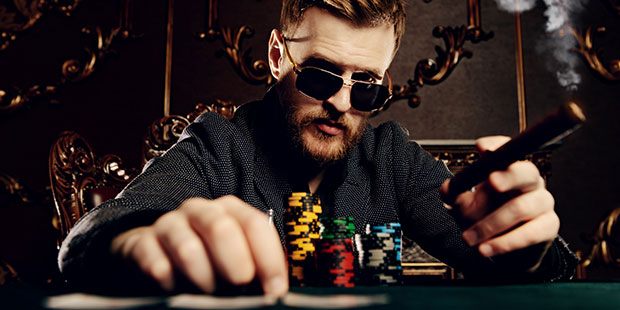 About the EveryGame Family
We have ALL your online gambling and gaming covered with ONE EveryGame account.
Get unbelievable accessibility as a player at EveryGame. You'll have one account with which you can use to cross over between our premier EveryGame Poker room, thrilling EveryGame Sportsbook, and Premier Everygame Casinos – Classic and Red. Each platform has souped-up performance for online gambling connoisseurs.
EveryGame Poker Bonus Deals
We do the real deal, with THREE exclusive poker bonus deals!
The first poker bonus is our great Welcome Bonus for new players.
Every new EveryGame Poker bonus player is eligible for a 200% new player bonus up to $1000!  This bonus allows you to play any of the poker games we offer.
Online poker rooms usually offer only 30 days to use up their new player bonus, but we offer a full 90 days. We also use a unique method to determine the number of Frequent Player Points you'll get for each hand. We call our method the "dealt rake" method.
Frequent Player Points (FPPs) are our way of gauging how much you've played and are an awesome way to gain poker bonus play and bankroll boosted.
The great deal is that with 90 days to clear the bonus and with us using the dealt rake method, you'll have no problem clearing the full $1000 from your new player bonus!
Does EveryGame Poker Offer a No-Deposit Bonus?
You bet we do! Our bonus play offers you three different types of EveryGame Poker no-deposit bonuses. These are available after you have accumulated as little as 20 Gold Chips.
You accrue Gold Chips by accumulating Frequent Player Points or FPPs, as we call them. FPP is a way of converting both the amount you play and the amount your poker opponents play into points.
The longer you play, the more FPPs you'll get. You don't have a betting requirement to get FPP. However, your FPP grows as the sizes of the pots in your games grow.
We take a very small percentage from every pot, called the rake, so the bigger the pot, the bigger the rake, and the more FPP everyone gets! That's why you'll hope that your opponents will create big pots even in hands that you've chosen to stay out of.
EveryGame Poker Reload Bonus
We often offer you, and to all our established players, a unique deposit EveryGame Poker bonus which we call a reload bonus. The percentage and amount of a reload bonus may vary, but you don't want to miss out on it. Watch out for our e-mail updates!
Top Loyalty Programs and Promotions
We have already touched upon the FPP (Frequent Player Points) and the Gold Chips programs. Basically, FPP are turned into Gold Chips. FPP are calculated by the level of betting in every hand when you're "sitting" at the table. Read on to learn what other loyalty programs we offer you.
You can win your share of $4,000 every week in the FPP Race promotion. The top prize is $400 so that leaves a lot of money to be divided every week amongst the other top FPP winners! The FPP Race is one of the ways frequent EveryGame Poker bonus players augment their accounts every week!
This is similar to the Loyalty Points Programs at many online casinos, but we have added a few twists just for you! There are designated EveryGame Poker bonus tiers within each level, which means that you advance quickly not just from level to level, but also from tier to tier! We also have Turbo Points that every player receives when they complete a level. There is absolutely no time limit on how fast you need to complete a level – take your time! Complete a level and those extra Turbo Points are yours! Players who complete a level quickly will receive Super Turbo Points!
Our rakeback rate is a market-leading rate of 36% and it is paid daily directly into the player's poker bonus account. Rake is based on the size of the pot and we have a unique no-flop, no-drop policy, meaning that no rake is charged to the table if the gameplay completes before the flop. Use our on-site rakeback calculator to determine the rakeback for any particular hand.
That beats all the competition and is another indication of how we value your membership in our poker room. As we said, our main goal is to do whatever we can to make your poker bonus rich and with full-on entertainment value!
Can you Play EveryGame Poker on Mobile?
Like to play on the go? Who doesn't? You can take your EveryGame Poker bonus room with you to play on your laptop, phone or tablet.
No more waiting to play until you get home. Now you can play poker on the train on the way to work, waiting at the doctor's surgery, or in the coffee room taking a break. Where you and your phone go, so does your poker gameplay. And there's no need to download the games.
Now you can play any game or tournament on your mobile device with our easy Instant Play format.
Top Notch EveryGame Poker Types
Everygame Poker offers the most popular poker game variants of Texas Hold'em and Omaha.
We also offer many different betting levels. We begin at 2-cent and 4-cent blinds for low stakes players and go much higher in no-limit games for high-end players Since we have 100s of poker play visitors daily, you'll virtually be able to play whenever you want and at any level you enjoy
Ultimate EveryGame Poker Tournaments
You should always be on the lookout for new tournaments at EveryGame Poker, as there are dozens of them hosted every month. Poker players can play in our many tournaments, suitable for both the high-rollers or beginners among you.
We sponsor tournaments you can travel to – always exotic locations – but we also offer tournaments that you can join from the comfort of your home.
Most Everygame poker players enter a long list of Sundowner, lunch-and-brunch tournaments. Sundowner tournaments take place in the evening and the lunch and brunch tournaments are scheduled for the late morning or early afternoon.
If you are too busy at work to play during the working week, we have weekend tournaments as well.
You get automatic entry to our Freeroll tournament for that month or the next month (depending on when you make your deposit) just for making a minimum $25 deposit to your EveryGame account.
Freeroll tournaments are the perfect forum for honing your poker skills, so make a deposit and get ready to play poker!
You can get a lot of information about all of our poker tournaments by simply clicking on "poker" at the top of the page and then on "tournaments". Get your EveryGame Poker bonus play on our top tournaments for excitement that can't be beaten.
There are three aspects to online banking at our EveryGame Poker room.
Safety. Speed of withdrawals. Flexibility and variety.
We offer you the very best in all three of these cashier categories.
All of your financial transactions are protected by encryption software that is as good as any used by the big online banks and investment firms.
We offer 14 different ways to deposit money at EveryGame Poker. We know that some bettors like one banking method and others prefer a different method, so we offer a very large number of banking options.
Our Cashier Leads with Cryptocurrency
EveryGame is leading the online banking world and loves cryptocurrency; EveryGame Poker encourages Bitcoin, Bitcoin Cash, and Litecoin deposits and withdrawals.
Login account holders enjoy hassle-free cryptocurrency deposits and withdrawals that mean lightning speed EveryGame Poker cashier transactions, unbeaten safety, user anonymity, zero user fees and easy currency conversion.
This is a perfect digital way to enjoy your winnings and continue to fund your poker gaming entertainment, even from locations that may have some restrictions on online gambling banking.
We offer excellent withdrawal opportunities. We go one step beyond encryption to make 100% sure that person asking for your money is the person who deserves to receive your money—namely YOU!
EveryGame Poker Customer Support
We offer quick-to-respond customer service available 24/7, via live chat, e-mail, and phone with a smooth-running online gaming operation. We invite you to get in touch with us any time, any day and we'll answer all of your questions.
EveryGame Poker Guides and News
We will keep you updated and in the know. Our site offers a wide FAQ section, in which answer a lot of questions that you players ask us all the time.
In our EveryGame NEWS section, we introduce new games and also give you a lot of good insights into poker. We suggest that you read all the EveryGame Poker articles as they have already influenced many players. Check back frequently because we add to these articles every week.
The Poker Articles and Tips sections are dedicated to poker nuances, tactics, strategies, and of course the lowdown on our  exclusive bonus system.
Even the best poker pros have to practice their game to stay sharp for the world-class competition they face regularly. No one knows everything about poker, so we urge you to read the articles in this section and try to incorporate the knowledge into your poker play.
EveryGame Poker is all about Entertainment
All that's is left to do it to either Sign Up and register for a brand new EveryGame Poker account, or login into your existing account set off with the BEST online poker experience you could ever dream about.
Amazing online poker games, high roller tournaments and of course plenty of bankroll boosters in the form of our exclusive poker bonus deals. Get ready to play and win at EveryGame Poker!
2023 © everygamecasinobonus.com